4 Tips to Produce the Best Staff ID Card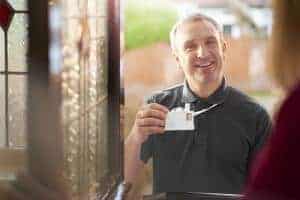 Staff ID Badges and Cards
Whether you are in the security industry, government, healthcare, or the corporate world, having a high-quality staff ID card is critical. Not only are ID cards used to identify the employee, They can even give electronic access to a building. Often these staff ID cards are combined with a HID proximity card.
Here are 4 tips to produce the best staff ID card for your orgnisation.
1. Ensure a high-quality photo ID is printed
A quality staff ID all begins with the card printing. This means the badge printer must have the right features, options, and specifications to produce a quality card. If your card printing machine does not produce quality images, then your staff ID cards won't hold up to security checks, or at the very least, it will need verification.
Quality printing produces consistent excellent results every time. There should not be an inconsistency between cards. Instead, what you produce with the right high-quality ID card printer are clear high-resolution images.
Some photo ID printers come with ID software that allows you seamlessly design and produce your photo ID cards. You can make each one unique if needed or create them similarly. A powerful badge printer will have some built-in additional features, such as dual sided printing, holographic images and lamination, or even smart card encoding.
2. Invest In Security Features for your Staff ID Card
Secure ID's are one of the main reasons why businesses and government invest in staff ID cards. However, if the equipment you use doesn't provide some level of security, then it's not worth having. Different industries require a different degree of security. Some businesses may only require their employees to have an ID with a visual colour scheme to differentiate them from the public. In this case, the security is the ID itself with its custom design, colours, name, and possibly lamination. However, many other businesses have need for a higher level of security. A simple picture and name isn't enough for their field of work. In this case, you need to have a photo ID printing machine that will offer a variety of security options. Some of the different ways you can add security to your photo ID cards are as follows:
Holographic image laminate (either single or double-sided)
Fluorescent ultraviolet security
Watermark Security
Smart card encoder (which allows entry into an electronic keyed location)
3. Integrate your corporate branding
Securing a high-quality staff ID photo card helps boost your corporate brand image. By customising the employee cards to reflect your brand's colour theme, logo, and design elements, you will be solidifying your brand with customers. When employees are working and interacting with the consumers, a staff ID card that contains these elements will likely stick in their mind. Consumers will come to think of your company when they see the photo ID's.
4. Pair with Quality ID Card Accessories
To enhance your brand image, you want a uniform look for those wearing the staff ID. Accessorise your staff ID card with quality branded accessories. By choosing the right accessories, you enhance your brand. Every business has different desires and needs. Some of the most common options are as follows:
Lanyards
You can select lanyards that are customised with printing like corporate logos and text on it or get them in a plain color that matches your businesses colour scheme. High quality lanyards offer an excellent way to quickly and easily determine who as an ID and who doesn't – They also make it easy to determine who is staff and who is a visitor for example.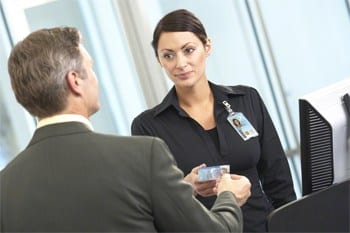 Retractable card reels
Retractable card reels provide an easy way to show your card by pulling it out, yet it's simple to put right back where you keep it latched. These can be customised to display your logo as well or you may simply choose a color that fits your style and brand. There is a lot of convenience in using retractable reels when your staff ID card is also used for access control. The Photo ID card can easily be swiped for entry while still being attached to a belt.
Lapel clips
These are an easy-to-use clip that holds the staff photo ID securely in place. For those who don't want to deal with a lanyard or card reel, this option may suit you.
ID card holder
Photo ID card holders can hold one or two cards, be made out of a of a soft durable plastic or a more rigid material for longer durability. They can be used to display the employee ID in either a landscape or portrait view.
Finding the best staff ID card is important for security, branding, and quality, and it all starts with the best equipment and advice. For more information about staff ID printers and card accessories, connect with us today.